Jim's Profile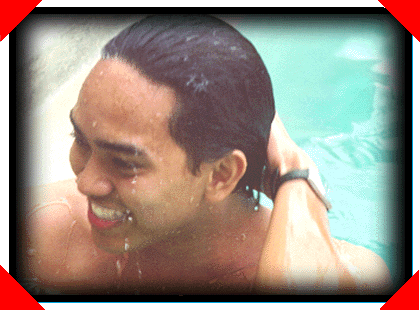 Name: Jim A. Samonte
Aka: Jim, Jimmy, Jimboy, Mr. Jim, Jim Gwaping, Toro Pacquiao, Jimmy S., Ba-Jim, Papajim, Papaluvs, Jimniken
Birthplace: Baclaran, Paranaque, Philippines
Birthdate: June 2
Starsign: Gemini
Height: 5'7"
Weight: 125 lbs.
Eyes: Black
Hair: Black
Distinguishing Features: Scar at left eyebrow
Ambitions: to live, love, learn and leave a legacy; I want to experience it all!
Turn-ons: lips, wittiness, boobs, sexy body
Turn-offs: Stupidity, callousness, gullibility, inconsistencies
Favorite Color: Green (dark, army)
Favorite Food: fried chicken, pork chop, spaghetti
Favorite Activity: reading
Favorite Actor/Actress: Tom Cruise, Jean Claude Van Damme, Keanu Reeves, Jacky Chan/
Favorite Music/Musician: Alternative, pop Jazz/Eraserheads, Green Day
Favorite Show/Film:
Favorite books: management books, computer books, The Dilbert Principle, Pugad Baboy
Favorite performers: Ariel Rivera
Favorite Sports:mountaineering, billiards
Favorite Movies: The Devil's Advocate, A Few Good Men
Dream Job:
How would you describe yourself: learner, lurker, enigma, honest
What's important to you: integrity
How do you unwind: sleep, watch a movie, hiking
Words you keep using: Para masaya! Ako pah! Buti naman. Alright!
What makes you mad: know-it-alls; think-they-know-it-all; people who prevent others to improve


Ideal Woman: Gorgeous body, ambitious, intelligent, witty, smart, attentive, loving, fun, with dimples

What/who makes you smile: Chinee
My first crush is my schoolmate when I was in Kindergarten.
What attracts me to a girl... body and brains.
When I'm in love, I get to show my other side only special people get to see and experience.
Love to me...dies. So you have to take good care of it before it does.

Motto: I must give way to knowledge in order to have room for faith.

I am currently experiencing the sights and sounds of the Philippines through mountaineering. What I enjoy most about it is being able to see first hand what most people get to see only in books, travel magazines and tv. What I don't like about it is the feeling of helplessness when you see nature slowly being destroyed.
I have many good and best friends. Each one complementing my personality.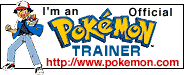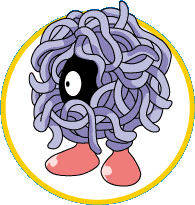 See the new pics at Taiwan Gig!
---
Copyright © 1998-2002 Jim Samonte. All rights reserved.